Spring TD/TDX Danby, VT - Sun. April 23, 2023

VST at Castleton University - Sat. Sept 30, 2023

Before you are allowed to enter your first AKC Tracking Dog Test, you must have your dog certified by an AKC judge. An experienced tracklayer or AKC judge will lay a regulation TD track for your dog to follow. After successfully completing the track (while under the observation of the judge), the judge will issue 4 tracking certificates. The certificates are good for one year and each time you enter a test, you must provide one certificate with your entry form. If you are not accepted into the test you should request your certificate be returned. You will only receive 4 certificates on one dog.

To help ensure success, practice your tracks before certification; use the same equipment that you have been using while training and keep the routine the same for your dog.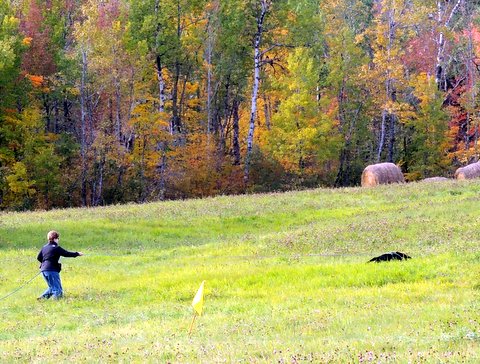 Fall TD in Danby, VT - Sun. Oct. 15, 2023

Beginners' Tracking Clinic in Danby, VT - Sat. May 6, 2023 This clinic will give you the foundation you need to get your dogs started in the wonderful sport of Tracking. For more information about this clinic, please click the link above in blue.

TDU Castleton University - Sat. July 1, 2023